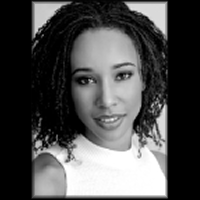 Training: 
The Brit School for Performing Arts and The Liverpool Institute for Performing Arts
Theatre: World of Musicals (Ensemble, Germany Tour); Hairspray (Ruth, The Dynamites, Cork Opera House); The Wiz (Paul McCartney Auditorium); Living the Dream (Ensemble, Arts Depot);  for Littlewoods Fashion Shows (Featured Dancer, Model, Echo Arena); West Side Story (Maria) Music Video: Tinie Tempah; Orien.  Other: Tinuke was a singer and dancer in the Ethnic Cultural Celebration held at Westminster Abbey in front of Queen Elizabeth II.
Starlight Express
Edit
Bochum - 2016-17 - Swing (cover Ashley, Buffy, Components)
Ad blocker interference detected!
Wikia is a free-to-use site that makes money from advertising. We have a modified experience for viewers using ad blockers

Wikia is not accessible if you've made further modifications. Remove the custom ad blocker rule(s) and the page will load as expected.