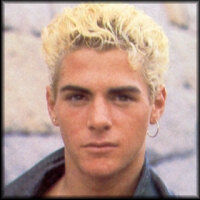 Starlight Express History
Edit
Japan/Australia Tour - 1987/88 - Turnov 2
London - 11/1989 - Ensemble
1988 Biography
Edit
Terry is one of the youngest members of the cast, aged 18 years old. He was born in London and during his education he achieved and O Level in Drama. This is Terry's first professional job, but he has been appearing in charity and amateur shows in London. Singing is one of his favourite hobbies, but he is learning to play the guitar as well.
Ad blocker interference detected!
Wikia is a free-to-use site that makes money from advertising. We have a modified experience for viewers using ad blockers

Wikia is not accessible if you've made further modifications. Remove the custom ad blocker rule(s) and the page will load as expected.