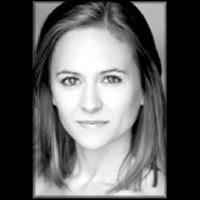 Training: 
London School of Musical Theatre and London Studio Centre 
Theatre While Training: American Idiot (Ensemble, Dance Captain, Bridewell Theatre); Marriage a la Mode Workshop(Cecelia,LSMT); Godspell (Robin,Greenwich Theatre) Theatre: An Evening Of Dirty Dancing (Sylvia); Peter Pan (Wendy, Colne Theatre); Spend Spend Spend (Viv's Daughter, Piccadilly Theatre);Whistle Down the Wind (Charity,Aldwych Theatre) Other: Sophie worked as a backing vocalist for Jon Robyn's album Open Book.
Starlight Express History
Edit
Bochum - 2016-17 - Swing (cover Ashley, Buffy, Components)
Ad blocker interference detected!
Wikia is a free-to-use site that makes money from advertising. We have a modified experience for viewers using ad blockers

Wikia is not accessible if you've made further modifications. Remove the custom ad blocker rule(s) and the page will load as expected.