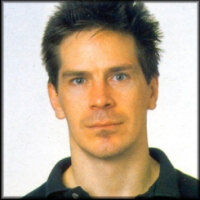 Starlight Express History
Edit
Japan/Australia Tour - 1987/88 - Flying Hamburger
Japan Tour - 04-07 1990 - Swing
Bochum - 1991-92 - Gang (cover Bobo, Espresso, Hash, Turnov, Welt, Dustin, Flattop, Rockies)
1988 Biography
Edit
Scott Austin comes straight from New York City where he just finished dancing in Michael Jackson's new video Bad. He has performed with the Pointer Sisters and Shirley Maclaine, and is proud to be a member of A Chorus Line family. His television credits include The New Show with Steve Martin, Liberty Weekend Ceremonies and the Italian series Quo Vadiz. Traveling to Japan and Australia is a dream come true. He'd like to dedicate his performances to his dear friend Tom Reed.
Ad blocker interference detected!
Wikia is a free-to-use site that makes money from advertising. We have a modified experience for viewers using ad blockers

Wikia is not accessible if you've made further modifications. Remove the custom ad blocker rule(s) and the page will load as expected.