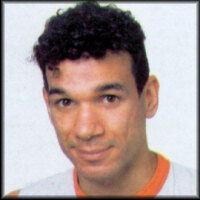 Starlight Express History
Edit
Japan/Australia Tour - 1987/88 - Gang
Bochum - 1993-94 - Espresso
Bochum - 1994-95 - Espresso
1988 Biography
Edit
Rick was born in New York and studied at the High School of Art and Design and Parsons School of Design in Paris and New York. Tours include: Dance tour of Scandinavia, Africa, Canada and the Caribbean. Shows include: Roxy, High Rollers, Village Skates, Good Skates, Good Skates in Central Park, Metropolis, Limelight in N.Y., Studio 54, Kamikaze and Danceteria.
Ad blocker interference detected!
Wikia is a free-to-use site that makes money from advertising. We have a modified experience for viewers using ad blockers

Wikia is not accessible if you've made further modifications. Remove the custom ad blocker rule(s) and the page will load as expected.