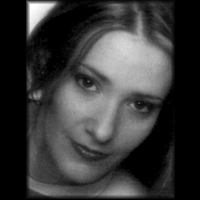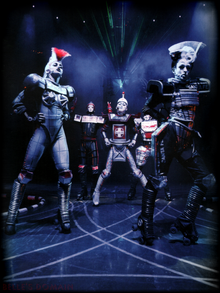 Bochum - 1991-92 - Swing (cover Ashley, Buffy, Dinah, Joule, Volta, Wrench)
Bochum - 1992-93 - Swing
Bochum - 1993-94 - Swing
Bochum - 1994-95 - Swing
Bochum - 1997-98 - Swing
Bochum - 1998-99 - Swing
London - 2001-02 - Swing
Bochum - 2003-04 - Swing
Bochum - 2004-05 - Swing
Bochum - 2005-06 - Swing
Bochum - 2007-08 - Swing
Bochum - 2008-09 - Joule
Bochum - 2009-10 - Joule
Bochum - 2010-11 - Joule
2001 Biography
Trained: Bush Davies School of Performing Arts; London Studio Centre.
Theatre: Understudy Dinah, Buffy, Ashley, Joule, Volta, Wrench in Starlight Express (Bochum, Germany); Mary-Jo in Grease; Babe in Cinderella with Les Dawson and Michael Barrymore (Grand Theatre, Wolverhampton); ensemble in Beauty and the Beast; Hollywood Dreams (Dusseldorf, Germany); Aladdin (Leicester); ensemble in Show Boat (Wimbledon Theatre); Molly in Annie.
Dance: Aspects of Dance (Hackney Empire); Dance Overture (Sadler's Wells); Peter and the Wolf ((Buxton, Derbyshire); Il Maestro de Cappella (Buxton, Derbyshire); Alice in Wonderland (Adeline Genee Theatre, East Grinstead).
Television: Wild Child in She's Been Away with Dame Peggy Ashcroft (BBC); Motormouth, The Bill, Skullduggery, Soldier, Soldier (Thames); Tiswas, The Saturday Show, You Should Be So Lucky, Cool Head (Central).
Film: Great Balls of Fire with Dennis Quaid.