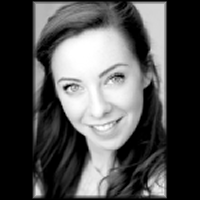 Lindsay Atherton was born in Calgary, Canada.
Training: Arts Educational School
Theatre: Cats (Blackpool Winter Gardens; London Palladium); in Singin' In The Rain (Zelda Zanders, Upstairs at the Gatehouse); Olivier Awards 2013 (Theatre Royal Drury Lane); Kerry Ellis in Concert (London Palladium); in Korczak(Golda Linska, Rose Theatre) Other: Friday Night is Music Night (BBC Radio 2); Post H - short film (Bloody Hand Films); There's A Guy Works Down The Chip Shop Swears He's Elvis – Rehearsed Reading (Upstairs at the Gatehouse)
Starlight Express History
Edit
Bochum - 2016-17 - Swing (cover Ashley, Buffy, Components)
Ad blocker interference detected!
Wikia is a free-to-use site that makes money from advertising. We have a modified experience for viewers using ad blockers

Wikia is not accessible if you've made further modifications. Remove the custom ad blocker rule(s) and the page will load as expected.