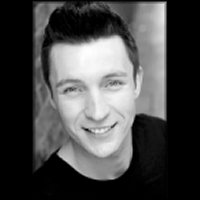 Training: 
Laine Theatre Arts
Theatre: Legally Blonde (Swing); An Evening of Dirty Dancing (Rob, Dance Captain); The Thing About Tom (Ensemble);High School Rocks! (Ensemble, Dance Captain) Film: Confetti (Ball Boy) Other: Jonathan has worked as choreographer for several shows for cruise companies. He also manages his own company Adrenaline Productions, which produces the touring theatre show Pop Factor, The Concert. Jonathan worked as a dancer for Kylie Minogue, Anastacia, Enrique Inglesias, Will Young and Gareth Gates for the Royal Variety Show
Starlight Express History
Edit
Bochum - 2016-17 - Purse (cover Caboose, Engines)
instagram
Ad blocker interference detected!
Wikia is a free-to-use site that makes money from advertising. We have a modified experience for viewers using ad blockers

Wikia is not accessible if you've made further modifications. Remove the custom ad blocker rule(s) and the page will load as expected.