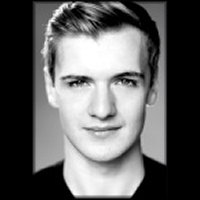 Daniel Clift was born in Grimsby, England.
Training: Arts Educational
Theatre While Training: Singin' in the Rain (Cosmo Brown); Sweet Smell of Success (Ensemble); Bjork (Ensemble);Ruddigore (Robin Oakapple); Peter Pan (u/s Peter Pan, Dance Captain); Company (Larry)
Theatre: The Book of Mormon (Mormon, Prince of Wales Theatre), 42nd Street (UK Tour)
Starlight Express History
Edit
Bochum - 2015-16 - Swing
Bochum - 2016-17 - Swing (cover Rusty, Electra, Caboose, Flat Top, Engines, Components)
Ad blocker interference detected!
Wikia is a free-to-use site that makes money from advertising. We have a modified experience for viewers using ad blockers

Wikia is not accessible if you've made further modifications. Remove the custom ad blocker rule(s) and the page will load as expected.