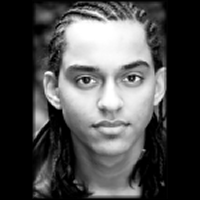 Cyrus Brandon was born in Buckinghamshire, England. He went to Tring Park School for the Performing Arts in his hometown.
Training: Tring Park School for the Performing Arts  Theatre: I Can't Sing! (Palladium Theatre); Dream across the Ocean (Ashcroft Theatre); Once Upon a Time at the Adelphi (Tring Park); Jesus Christ Superstar (Shaw Theatre); Young Voices (UK Arena Tour) Music Video: Example: All the Wrong Places; Robbie Osgood: Love on the Dance Floor (Dancer); SDJEM: I'll Be Around(Choreographer, Dancer)
Starlight Express History
Edit
Bochum - 2015-16 - Hip Hopper 2
Bochum - 2016-17 - Hip Hopper 2 (cover Hopper 1)
Bochum - 2017-18 - Hip Hopper 1
Ad blocker interference detected!
Wikia is a free-to-use site that makes money from advertising. We have a modified experience for viewers using ad blockers

Wikia is not accessible if you've made further modifications. Remove the custom ad blocker rule(s) and the page will load as expected.