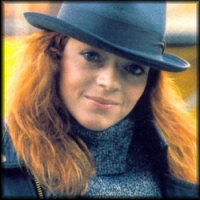 Starlight Express History
Edit
Japan/Australia Tour - 1987/88 - Volta
London - 1989 - Ensemble
Performed in Cats
1988 Biography
Edit
As a member of the hugely successful dance and recording group Hot Gossip, Amanda toured extensively throughout Europe as well as singing on their last two hit records. Following this Amanda joined the cast of the West End musical Cats, playing Tantomile, and frequently appearing as Victoria the White Cat. As well as the Kenny Everett TV shows, Amanda has performed on camera in numerous commercials and pop videos, including Duran Duran, Tina Turner, Cliff Richards and Elton John.
Ad blocker interference detected!
Wikia is a free-to-use site that makes money from advertising. We have a modified experience for viewers using ad blockers

Wikia is not accessible if you've made further modifications. Remove the custom ad blocker rule(s) and the page will load as expected.