The fourth official German recording was a 5-track EP simply entitled "Starlight Express - New Songs" and served to update the existing recordings. All the tracks recorded have since been superseded onstage.
This recording includes the bonus track - the "Boy Band version" of the title song. This light-hearted treatment of the famous track involved all the actors who played and understudied Rusty, singing a close harmony vocal arrangement of the number.
Song List
Edit
Rusty - Jamie Golding
Pearl - Danni Kearsley - Wooller
Dinah - Louise Perez
Buffy - Suzy Bastone
Ashley - Sarah Landy
Plus Kylie Crews, Emma Nelson, Alex Burgos, Greg Castiglioni, Tony Cordell, Lez Dwight, Lothair Eaton, Hunter Jaques, Anthony Kirwan, Pharic Scott, Richard Woodford
Starlight Express Boy Band - Greg Castiglioni, Jamie Golding, Anthony Kirwan, Pharic Scott, Richard Woodford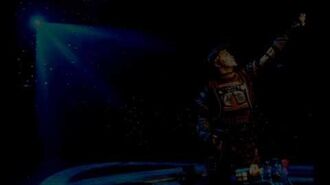 Ad blocker interference detected!
Wikia is a free-to-use site that makes money from advertising. We have a modified experience for viewers using ad blockers

Wikia is not accessible if you've made further modifications. Remove the custom ad blocker rule(s) and the page will load as expected.