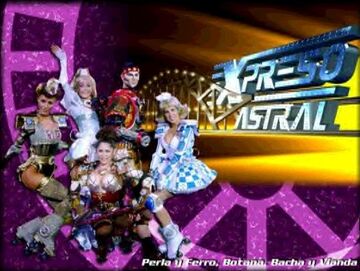 Expreso Astral
Edit
From October 1997 until April 1998, a Spanish-language production directed and staged by Bobby Love (after Arlene Phillips) played at the Teatro Polanco in Mexico City. Many of the character's names were Hispanicized, with Rusty becoming Ferro, Pearl becoming Perla, Poppa becoming El Jefe, etc. Bobo, Espresso and Weltshaft were cut and replaced with Carioca, a Brazilian train, and Pibe, an Argentinian train. A cast recording of this production was made but, owing to complications with the rights, it never was released.
Ad blocker interference detected!
Wikia is a free-to-use site that makes money from advertising. We have a modified experience for viewers using ad blockers

Wikia is not accessible if you've made further modifications. Remove the custom ad blocker rule(s) and the page will load as expected.